Massage Therapy is now available at SouthCare! Learn how our Registered Massage Therapists (RMTs) can help below, or get in touch to secure your spot today.
Massage Therapy clients can now book appointments online:
RMT Online Booking Portal


Massage Therapy is a recognized health care profession known for its ability to help in the prevention and rehabilitation of orthopaedic conditions, and for providing the patient with an improvement in overall health and well-being.
Registered Massage Therapists (RMTs) are highly educated in assessment, manual hands-on treatment, movement modalities, and patient education in the areas of pain science, postural pattern re-education, and remedial exercise.
At SouthCare, we're passionate about supporting our patients in meeting their health and wellness goals. Our comprehensive treatment plans are developed to help patients meet their short and long-term therapeutic goals.
Benefits of Massage Therapy
The benefits of Massage Therapy are many, and may include:
Increase range of motion
Shift postural holding patterns
Decrease pain 
Decrease stress and tension
Improve sleep quality
Increase sense of ease and calm
Session Length & Cost
Massage Therapy sessions at SouthCare are 60 minutes (1 hour) long and cost $115.50 per session (tax included).
Your Massage Therapy session includes:
An interview
Assessment
Hands-on treatment
Educational tools for the improvement of self-care (aka 'homecare')
Each element of the session is an important pillar in creating a safe and supportive environment. We want to ensure you have a positive therapeutic experience, from beginning to end of every session.


Massage Therapy clients can now book appointments online:
RMT Online Booking Portal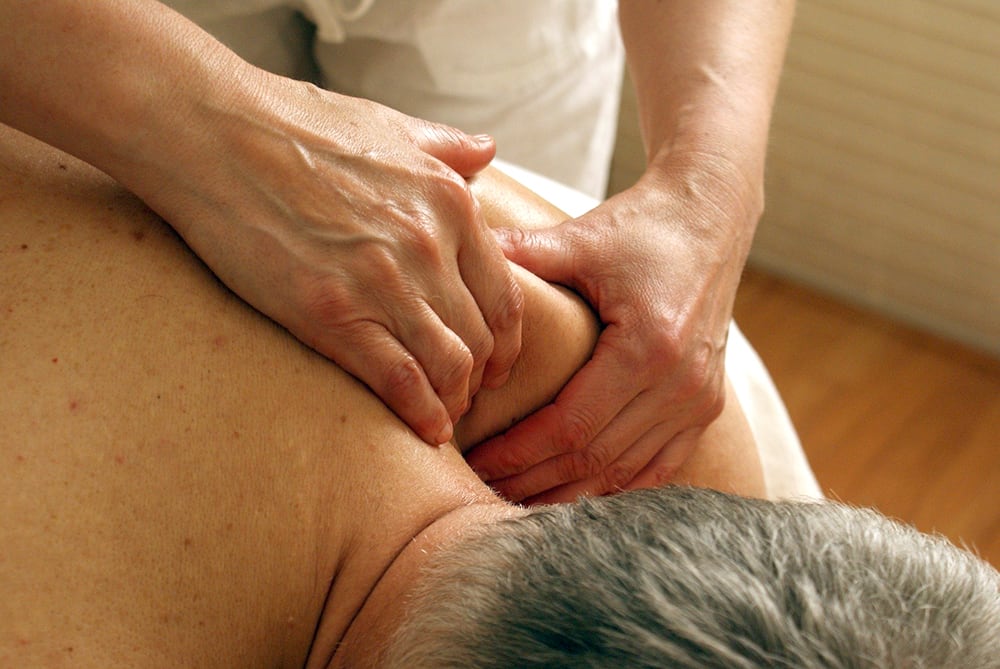 Massage Therapy Modalities & Techniques
A variety of modalities may be used during your Massage Therapy session. Your RMT may use a combination of soft-tissue manual therapy techniques, and also active therapy such as strengthening, stretching, and other rehabilitative exercises.
Each modality is mindfully selected, dependent on individual needs, which may change from one session to the next.
Modalities may include, but are not limited to:
Swedish Massage
Myofascial Release
Proprioceptive Neuromuscular Facilitation (

PNF

)
Trigger Point Release
Active and passive range of motion
Joint mobilizations
Muscle Energy Technique (

MET

) 
Hydrotherapy
Homecare
Discomfort During/After Your Massage
You may feel mild to moderate discomfort during and/or after a Massage Therapy session. This is normal. The feeling is similar to the sensation felt as a result of a workout at the gym (aka Delayed Onset Muscle Soreness, or DOMS).
The discomfort may last between 12-72 hours post-treatment. If you have questions or concerns, we encourage you to discuss this with your RMT. Modifications to treatment can be immediately implemented to accommodate individual needs for desired experience and health goals.
Further Reading
For more information about Massage Therapy, and what to expect in your session, do not hesitate to contact us!
We also encourage you to review the following articles and videos from the Registered Massage Therapists Association of BC (RMTBC):
Book Your Massage Online
Massage Therapy clients can now book appointments online!
Head over to our Massage Therapy Booking Portal to secure your spot today. Or you can always contact the clinic if you prefer to book by phone or email.